Whether you are a homeowner or rent a property, making sure you are fully insured is always important.
If you are renting the property, you aren't insuring the property itself – only your personal contents and your legal liability for accidents as a tenant.
If you are a landlord of a rented property you need cover for loss or damage to the physical dwelling as well as cover for legal liability to your tenants for accidents.
Covers vary from Insurer to Insurer.
Some of the covers available for Rental properties include:
Loss of rent if the house can't be lived in.
Tenants Liability and Liability to tenants
Legal Liability for accidents to domestic staff.
New for old policy.
Change of locks e.g. If you lose your keys.
Fire brigade cover up to €2,000.
Please note that terms, exceptions and conditions vary and apply to all insurance policies and insurance policy benefits.
Get the personal touch – Contact us now for a Quotation, you will be glad you did
Our Staff will be happy to advise you on the Policy most suitable for your needs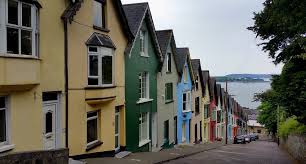 Free Quote